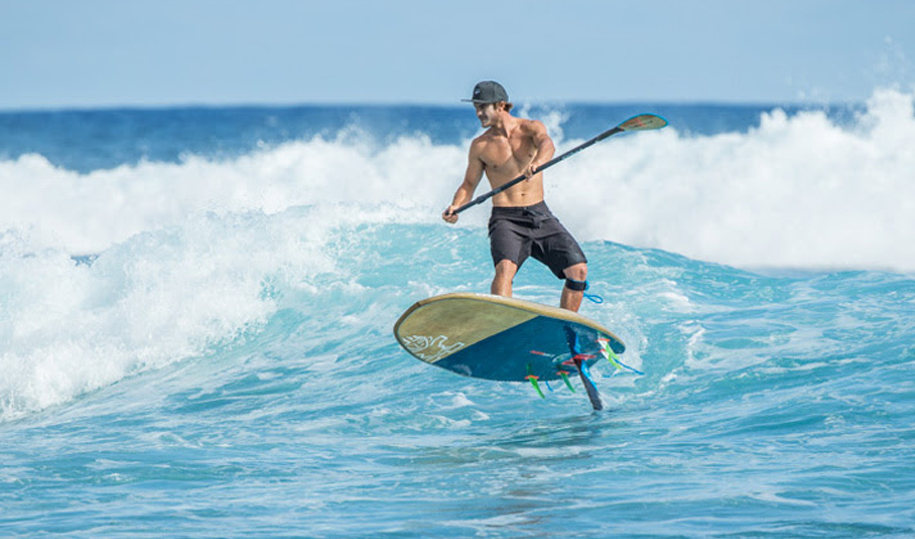 Starboard Goes for Gold
Starboard – a SUP and windsurf brand with 25 years of innovative board building and design – reaches Sustainable Surf's Gold Level status for their Carbon Balsa technology board range.
It's no small task – requiring multiple audits of source materials, building facilities and processes, and for a brand as large as Starboard, commitment to helping the environment on a company- wide level.
Starboard's Carbon Balsa technology makes them the 1 st SUP Brand to mass-produce a Gold Level ECOBOARD SUP. Gold Level is awarded for using sustainable materials, sourced from responsible supply chains, with improved manufacturing processes.  Working closely with Sustainable Surf, Starboard developed several eco-conscious innovations from scrutinizing the materials used and how they build their boards.
"One of the most satisfying parts of my work is the challenge to redesign our products to lower the environmental impact and achieve higher performance. Sustainable Surf is setting the goal posts for the industry to not only fast track, but to showcase how quickly and easily it can be to change the way we build better boards for the planet." Ollie O'Reilly – SUP Product Manager.
"The team at Sustainable Surf continue to be impressed and inspired by Starboard's holistic commitment to sustainability and ocean-health. Our mission to protect and preserve ocean health starts with people and brands making better choices everyday – just like the ECOBOARD SUPs  produced by Starboard, especially their new range of Gold Level models. We look forward to seeing the next round of eco-innovations from the team at Starboard." Brett Giddings – Sustainable Surf.