Welcome to the sustainable surfboard movement. Helping you ride and build a better board.
Take our survey to help us better understand the lifecycle impact of surfboards, and you'll be entered to win a Firewire surfboard.
The ECOBOARD Project helps the board-riding community to build, buy and ride high-performance sustainable boards.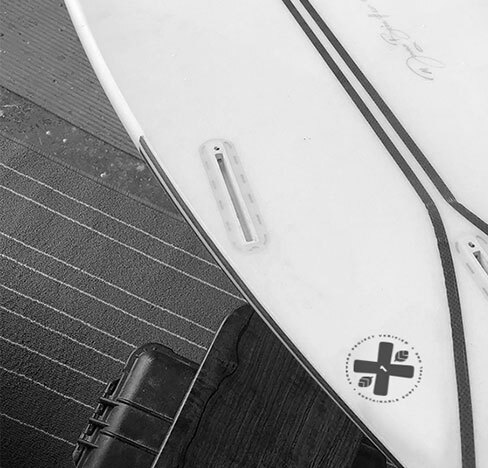 The simple act of choosing a more sustainable board can be an on-ramp into a dramatically more sustainable, ocean-friendly life."
Michael Stewart, Co-founder Sustainable Surf
Much more than just the 'ECOBOARD' label found on boards from the world's best surf brand, the ECOBOARD Project educates and engages individuals about the environmental impacts of their board-riding lifestyles through the lens of their surfboard. Featured Blog Posts
California Live's Ross Thomas visits a sustainable surfboard company that is doing their part to go green while riding waves and protecting the ocean. […]

Like straws or single-use plastics, the current materials used in surfboard construction will have to go the way of the dodo. Which is why for Stab's most recent Stab in the Dark, Mick Fanning rode 11 boards that met Sustainable Surf's ECOBOARD standards. […]

When your career depends on both a healthy ocean and having the highest performing surfboard under your feet, it's important that sustainability plays a part in choosing the right boards. And while we could rap about this all day (and night), above and below the water… why not hear it right here, direct from Jordy Smith, Lakey Peterson […]