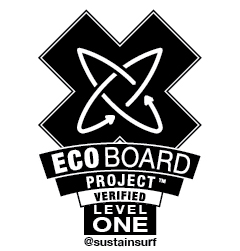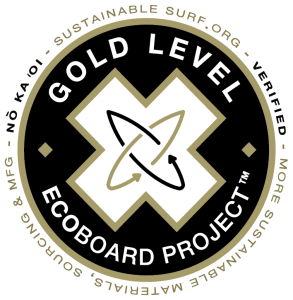 Approved to build

Level One ECOBOARDS 

and 

Gold Level ECOBOARDS

Brand Website
https://authentic-surfshop.com/
Brand Description
With 23 years of experience, Vince Surfboards is a boutique surfboard company offering high quality, "ultra custom" surfcraft with a strong environmental focus.

They design boards with different technologies that have been developed through years of experience and build with some of the most sustainable materials available.
ECOBOARD Audit Results
Vince's operations have been remotely audited by Sustainable Surf. The company has effective processes to ensure Qualified Materials are used in boards using both ECOBOARD Gold Level and Level One labels.

Comprehensive records of the audit results are held by Sustainable Surf.

Audit date
17th July 2018
Brand Sustainability
In 2006 Vince began to find solutions to reduce their impact on the environment. For example, use biofoam and greenfoam with linen fabric and epoxy resin.

Then with the arrival of the first bio-based resins and cellulose tissue they developed their VGREEN technology.

The factory has made a range of commitments to reduce it's environmental impact:

No use of acetone. Plant-based alternatives in use (disolgreen, surfasolve, polyclean).
No solvent-based paint. Only water-based paints.
No finishing glosscoat. Boards are sanded without touching the fiber.
Industrial dust and vapor filtration  (extraction turbines with double filtration).
Significant insulation of workshop & sales area, as well as the use of a heat pump which further reduces energy consumption.
Recycling or reuse of all cartons and other packaging.
| | |
| --- | --- |
| Contact Name | Vince François Xavier |
| Contact Phone | (097) 356-6686 |
| Contact Email | fxvince@gmail.com |
|  Social Media | @vince_surfboards |
| How Should ECOBOARD Orders Come In? | Come to the shop! |