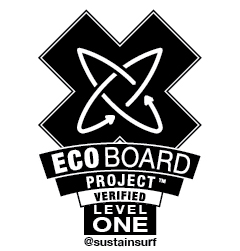 Approved to build

Level One ECOBOARDS

Website
https://treetosurf.com/
Brand Description
Tree to Surf is an NZ-based handplane brand – making hand sleds from sustainably sourced and upcycled materials.

Proudly Stocked by Real Surf in Lyall Bay and The Raglan Surf Emporium.
Surfboard Sustainability
Level One ECOBOARDS using Qualified Materials.

Tree to Surf uses Paulownia offcuts from surfboard builder, Orgainc Dynamic, to make handplanes. Combined with a cedar stringer, the Paulownia is grown in Waikato NZ by Graham Smith from Paulownia NZ. They use recycled wetsuits to make hand straps and bags which are sewn up by local sail maker Linton Sails.

After Tree to Surf shapes the Paulownia into handpplanes, they apply two coats of Entropy Bio resin to make them strong and water tight.
| | |
| --- | --- |
| Contact Name | Chris Mark |
| Contact Phone | (027) 444-2624 |
| Contact Email |  chris.julie.mm@gmail.com |
| Instagram | treetosurf |
| How Should ECOBOARD Orders Come In? | Selected stores and direct from Chris. |