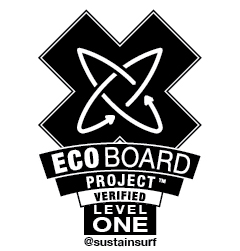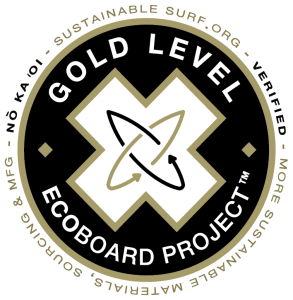 Approved to build

Level One ECOBOARDS 

and 

Gold Level ECOBOARDS

Brand Website
http://www.timponesurfboards.com
Brand Description

Timpone

Surfboards was founded in 1980 by owner and operator Jeff

Timpone

. Jeff has over 45 years of board building experience that started in 1970 with Bob Russel's surf shop "The Brotherhood" in Huntington Beach, CA. In 1989, Jeff and his family moved to Maui and opened

Timpone

Hawaii Surfboards where he quickly became one of the top board builders on the island.

Timpone Hawaii Surfboards specializes in custom surfboards, building anything a waterman can think of. Best known for his longevity and experience, customers come to Jeff with all kinds of custom orders. Everything from belly-boards to SUPs, old school nose-riders to high performance longboards, retro-fish shapes to modern high performance shortboards, as well as tow-in surfboard and big wave Pe'ahi (Jaws) guns. Product diversity is something Timpone Hawaii takes great pride in, giving way to one of the company mantras, "If you can think it, it can be".

After 36 years of successful board building, Timpone Hawaii Surfboards maintains it's focus on building top quality surfboards that not only preform, but have a superior life span. Being in touch with customer's needs and working directly with material producers and suppliers, allows Timpone Hawaii to stay in tune with the ever evolving industry. Since 2015,Timpone Hawaii has been offing shortboards made with recycled foam and plant derived epoxy resin. These innovative and alternative materials give surfers the choice to have less impactful surfboards without compromising performance.

In 2016, Timpone Hawaii's surfboards are known for their fine craftsmanship, high quality, time proven worth and most importantly, they are all hand shaped. The brand's proven experience and longevity is built on hard work, sacrifice, respect, humility and never settling for less than perfect. This mean our surfboards and more than just the sum of their parts; these attributes have lead to another one of the company's mottos, "More than just a surfboard".
ECOBOARD Audit Results
Timpone's Maui-based manufacturing site was audited by Sustainable Surf. The company has effective processes to ensure Qualified Materials are used in boards using both ECOBOARD Gold Level and Level One labels.

Comprehensive records of the audit results are held by Sustainable Surf.

Audit date
12/31/2016
Brand Sustainability
Timpone is approved to build both Level One and Gold Level ECOBOARDS.

The company builds custom performance surfboards with a strong focus on sustainability.

In addition to using Entropy ONE resin and Marko EnviroFoam blanks, Timpone's Maui Leaf Lite board range incorporates regernative laminates such as flax and hemp.

"Our newest line of surfboards, Maui Leaf Lite are high performance surfboards based off of their materials and not one constricting design. This allows a wide range of surfers to get Ecoboard verified surfboards that reduce their impact on society and the environment. Maui Leaf Lite surfboards represents sustainable ideals needed to curb global issues like climate change and the relating social disparities. By utilizing innovative materials, Maui Leaf Lite boards produce less CO2 emissions and create less waste with no performance sacrifices" – Nic Timpone
Energy
Timpone has upgraded its entire facility with LED lighting and procures more than 20% of energy from renewable sources. The organization is working to work to upgrade equipment with energy saving features and making structural change to improve ventilation and efficiencies.
Waste
Processes are in pace to compress foam waste so that it takes up less volume and less trash bags are used for disposal. The organization also reuses mixing cups and buckets and sends all glass, and plastic items off to be recycled.

Plans are in place to increase paper and cardboard recycling and to start measuring waste to identify further opportunities.

Packaging
Most Timpone boards are made for local surfers and either collected or dropped off with minimal packaging. When shipping is required, industry standard, box, bubble wrap and tape is used. Timpone is currently looking to increase the recycled content of the cartons used and move to a bubble wrap alternative.
Health and safety
Worker health and safety (WHS) is at a high standard. The site proactively promotes and enforces WHS. Examples include providing appropriate personal protective equipment, emergency response stations, and mandating helmet use for motorcycle and scooter riders entering the site.

By utilizing better materials more often and reducing operational hazards, we believe workers can benefit. In creating a safe working environment and limiting occupational exposures, workers can be more productive with less health risk. Promoting worker wellbeing is an interest internal of our company with external benefits. Establishing facility upgrades like, finding efficient ways to support proper work space ventilation and climate control, and developing systematic methods that keep the work space and equipment clean, can be beneficial to workers for obvious reasons. It is in the best interest of TimponeHawaii Surfboards to continue working on how we can maintain and increase worker wellbeing. – Timpone Hawaii
| | |
| --- | --- |
| Contact Name | Nicolas Timpone |
| Contact Phone | (808) 281-7700 |
| Contact Email | timponesurf@yahoo.com |
|  Social Media | @timponehawaii |
| How Should ECOBOARD Orders Come In? | Surfers can contact Timpone directly by phone, email, or in person. Email: timponesurf@yahoo.com, Call: (808) 575-2649, or stop by their shop @ the Pauwela Cannery: 375 W. Kuiaha rd. Haiku, HI 96708. Timpone's ECOBOARDS are also available at retail store POME Maui in historical Paia Town. |