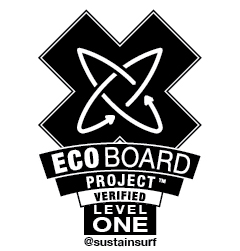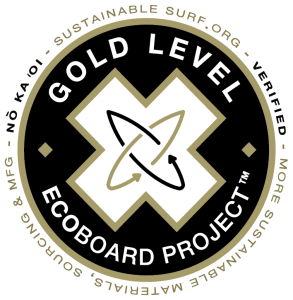 Approved to build

Level One ECOBOARDS and

 

Gold Level ECOBOARDS

Website
https://www.sliverecosurfboards.com
Brand Description
Combining their passion for surfing and woodwork, Canary Islands-based, Sliver Eco Surfboards is dedicated to building high-performance surfboards and accessories, using recycled and ecological materials.

"Between volcanoes, somewhere in the middle of the Atlantic Ocean, we are constantly researching and developing new ways and technics to build ecological surfboards and accessories. Based in the island of Lanzarote we found the inspiration to create products, mainly made by wood, in balance with the environment in a place where, we believe, the world began."
ECOBOARD Audit Results
Sliver has been audited by Sustainable Surf. The company has effective processes to ensure Qualified Materials are used in boards using both ECOBOARD Gold Level and Level One labels.

Comprehensive records of the audit results are held by Sustainable Surf.

Audit date
07/21/2016
Brand Sustainability
Level One and Gold Level ECOBOARDS using Qualified Materials.

Sliver uses Entropy Super Sap plant-based resin and Paulownia wood from sustainably managed plantations located in East Asia. The use of this sturdy wood, reduced quantities of fiberglass and the use of bio-epoxy resins, results in an environmentally preferable, sturdy, lightweight surfboard with an innovative design and performance.