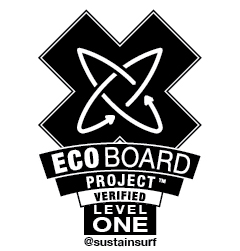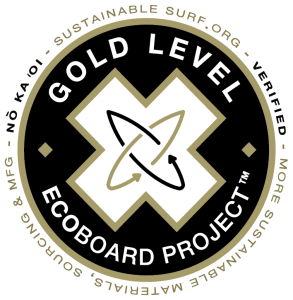 Approved to build
Level One ECOBOARDS and Gold Level ECOBOARDS
Website
http://www.routeonesurfboards.com/
Brand Description   
Words by Malachi

Shaping is my passion and my art.  My goal is to make high performance surfboards for the surfer that has no boundaries, and a need to push the limits of their ability across the globe.  Furthermore, I want my boards to be eco-friendly, durable, and of the highest performing materials to ensure that my surfers travel fast, light, and most importantly have fun.

Growing up and surfing the Central Coast of California, we have a multitude of waves and challenges surfing here.  Which is why I believe it is the best location to test and create equipment that can act as not just a tool to explore your personal surfing, but to act as a companion on your journey to explore new venues.
ECOBOARD Audit Results
Route One's California-based manufacturing site was audited by Sustainable Surf.The audit identified that Route One Surfboards has appropriate systems in place to ensure that boards 'carrying the ECOBOARD label meet the ECOBOARD Project requirements.

Every board made by Route One use Entropy bio-resin. Gold Level ECOBOARDS are constructed with Entropy ONE and Marko Enviro-foam blanks.

Audit date
 09/24/2018
Surfboard Sustainability
Efforts

The Eco Board Project, and ProjectX

The two combined are Route One's Materials and Engineering Test Platform we use to forward their mission for High Performance and Sustainable Products.

In collaboration with Sustainable Surf, Route One is able to collaborate and research different materials, and verify that their products are the most sustainable possible for our customers. And Project X is our collaboration with their team, to ensure the shapes and designs perform and meet the design criteria for the surfer at hand.