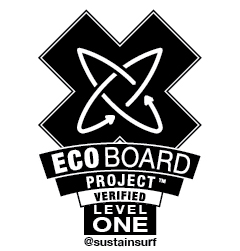 Approved to build

Level One ECOBOARDS

Website
http://www.paddlehawaii.com/
Brand Description
Legendary wood and bamboo paddles made by hand with innovative and sustainable
motives.

"We only use the finest ingredients to construct a tool for a lifetime. Each paddle is unique in color and blemishes. This new process, our best recipe yet, is proving to be a major player in any playing field. Every paddle is made in Hawaii with Aloha." – Paddle Hawaii
Surfboard Sustainability
Level One ECOBOARDS using Qualified Entropy Resins, bamboo and cedar.

Wood dust and other organic waste is turned into fertilizer for organic gardens.
Contact Name
Abraham Shouse
Contact Phone
(808) 443-7823
Contact Email
 

MakeHarmony@gmail.com

Instagram
paddlehawaii
How Should ECOBOARD Orders Come In?
Email or call.