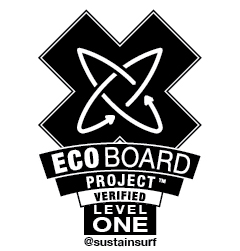 Approved to build

Level One ECOBOARDS

Website
http://www.matta.surf
Brand Description

"A surfing foundation to start shaping"

Nuno Matta, a respected surfer and shaper, was one of the best Portuguese competitors of the 90's, disputing National titles, plus notching many results in the top 16 of the EPSA European circuit.

He slowly started taking his own path, while still being a competitor, he started to shape his own boards. Born from his passion of riding waves. With much love, dedication and a deep understanding of the relationship between the surfer, the board and the wave he created his first designs. Before he realised it, his career as a shaper kicked off – while Nuno was a fierce competitor (and was the only European competitor that shaped his own boards).

Fast forward years later and Nuno's work has been noticed and praised on a international stage, while working with some of the best surfers in the world. He had the privilege and the opportunity to work with some of the masters in the art of surfboard shaping: Ricardo Martins, Jason Koons, Joca Secco, Xanadu, John Pyzel, Bill Johnson and Tim Patterson.This amazing and privileged exchange has provided Nuno to evolve into the shaper he is today.

Today, Nuno Matta is a shaper.. and remains a passionate surfer. His label MATTAshapes is growing into one of the most visible surfboard manufacturers in Europe and in the world. His factory is small enough to care, big enough to make a difference.

Surfing is his love, his life and this will never change.
| | |
| --- | --- |
| Surfboard Sustainability | Matta Surfboards is approved to build Level One ECOBOARDS using Qualified Materials. |
| | |