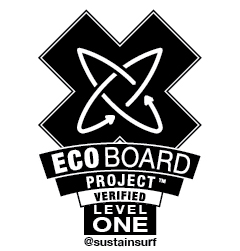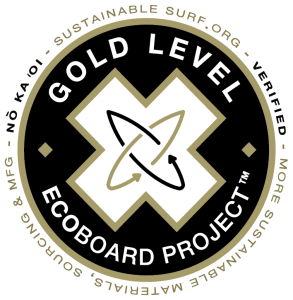 Qualified to build

Level One ECOBOARDS and

 

Gold Level ECOBOARDS

Brand Website
https://www.kuntiqi.com/
Brand Description
We are manufacturer of hollow balsa wood surfboards and other eco-friendly surf related products like organic and fair trade surfwear, wax, wooden waxcombs and leashes.

Kun_tiqi has made it its mission to give every surfer the chance to make their own contribution by using a product which is produced from eco- friendly and sustainable materials.
Our Surfboards are mainly made of balsa wood and plant oil-based epoxy resin.
Kun_tiqi uses the latest technologies in the field of eco- friendly and sustainable raw materials whilst at the same time optimizing the stability, longevity and performance of our wooden surfboards.

In addition to proclaiming its message to preserve the environment, Kun_tiqi takes on its social responsibilities by paying a fair price to the producer and ensuring that proper working conditions are constantly maintained and improved.
Surfboard Sustainability
We manufacture our surfboard of balsa wood in a hollow technique. We do not use foam at all. The wood comes from small scale balsa tree farms in Ecuador. The resin we use is the Entropy CLR and with just 4 oz of fiberglass. Since 12 years we are working with the same small family company in Ecuador and set up a fair and durable business relation to support their growth as well.
Our boards are more durable than traditional PU/polyester or EPS/Epoxy surfboards. Their life cycle is much longer, what makes them even more eco friendly.
For our logo we do not use ink or print, we burn it into the wood.
The excess resin when glassing we put into molds to make small figures and letters we are selling in our surf shop (ecosurfshop.eu).
We recycle plastic, cardboard/paper and deposit our waste at the local waste treatment plant, where it is treated respectfully with the environment.
We use recycled cardboard and paper tape to pack our surfboards for shipping.
The wood scraps of our production is used for heating our work and surf shop in winter.
We use low energy lights (Cert A) in our workshop and shop. Most of our interior furniture is made of recycled wood or bought second hand.