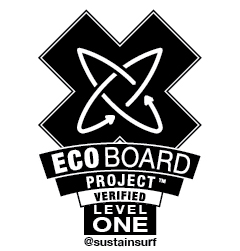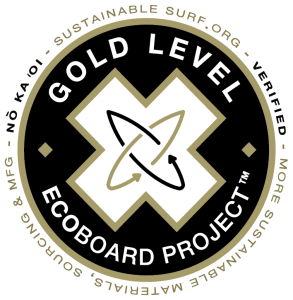 Approved to build

Level One ECOBOARDS and 

Gold Level ECOBOARDS
Website
https://www.hermanns-shaping.com/
Brand Description
Everything Hermann's does centers around shaping wood. In their small factory SUP, kite and surfboards are made by hand.

"Sustainability alongside regional production and the design are very important for us. We have taken to our hearts to revive the original Surf-Spirit and to search for an alternative to environmentally harmful material. Why? Because conventional surfboards and how they were constructed are hazardous wastes which can never decompose – not even in a thousand years. Due to this, our surfboards are crafted from Paulownia. A fast-growing plantation timber which manifests the highest mechanical strength with the least relative density. Modern CNC-Techniques allow us to achieve the optimal balance between just the right level of light weight and high stability." – Hermanns Shaping Co.
Ecoboard Audit Results
Hermanns Shaping Co. was remotely audited by Sustainable Surf. The company has effective processes to ensure approved materials are used in boards using both Level One and Gold Level ECOBOARD.
Audit date
11/11/2017
Surfboard Sustainability
Efforts

Hermanns uses an FSC certified, sustainably-sourced Paulownia wood construction, which is created with thin layers.  For sealing, high bio-content Entropy ONE resin is used to seal the timber construction.

The construction method requires no foam, fiberglass or other reinforcing materials. The fin plugs are the only parts of the surfboard which are made of plastic. Even the leash plug is made of wood.

Hermanns also experiments with flax fibers for their high performance orientated boards.
| | |
| --- | --- |
| Energy | Hermanns focuses on optimizing production methods to reduce energy use. Currently looking for ways to reduce energy consumption. |
| Waste | In order to produce as little wood waste as possible, the company is constantly improving their hollow-wood construction. |
| Packaging | Reusable foam packaging is used to transport boards. |
| Health and safety | Materials are generally safer than those used in 'foam-based' surfboards. All employees wear personal protective equipment. |