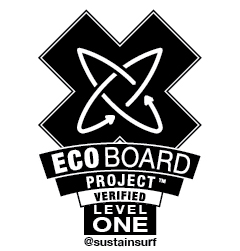 Approved to build

Level One ECOBOARDS

Website
http://www.11380.es
Brand Description
Started in 1996, Flycat started out making windsurf boards and were the first Spanish board builder to produce kitesurf boards. Offering kitesurf boards for all conditions, the company uses a range of materials combined with Sicomin plant-based resins.

Flycat also offer a range of surfboards and SUPs.
Surfboard Sustainability
Level One ECOBOARDS using Qualified Materials.

Flycat uses Sicomin Epoxy Systems plant-based resin and replaces PVC and cloth with wood in some board models.