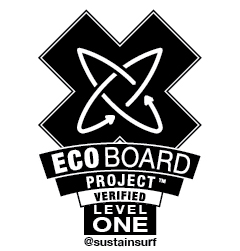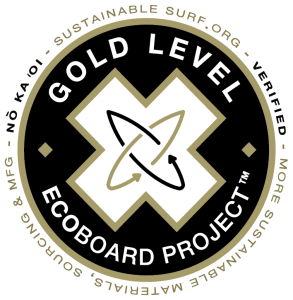 | | |
| --- | --- |
| Approved to build | Level One ECOBOARDS and Gold Level ECOBOARDS |
| Brand Website | http://flamasurf.com/ |
| Brand Description | Flama's first goal is to build the most eco-friendly surfboards possible, avoiding as much as they can the use of chemicals and petroleum based materials. Their hollow blank technology allows them to build 99% organic surfboards. |
Surfboard Sustainability
Level One Gold Level ECOBOARDS using Qualified Materials.

Flama fully embraces the Cradle-to-cradle design, a biomimetic approach to the design of products. To get the full info about their philosophy: http://flamasurf.com/content/6-philosophy
MAIN GOAL: Closing the "organic circle" by building 100% organic and fully sustainable surfboards.
—-
FLAMA-CLASSIC TECHNOLOGY
A hollow box construction made entirely on paulownia wood, that allows to build 99% organic surfboards. They can be commercialized as a finished surfboard, or as a blank to be shaped the same way and with the same tools as if it was a foam board. The main difference is that the board does not need to be fiberglassed, it's only varnished. 
Materials used: 98% paulownia wood, 1% bamboo, 1% poliurethane glue and standard wood floor varnish. 

FLAMA-EVOLVE TECHNOLOGY
An open-project that wants to produce high performance unglassed surfboards by using a vacuum bag sandwich construction. Fiberglass has been replaced by paulownia wood that is wrapped around a soft core. At the present moment we're in search of a greener organic foam to be able to substitute the current recycled EPS we're using. 
Materials used: paulownia skins, bamboo veneer, recycled EPS core, wood floor varnish.

 Audit Results
 Flama Surfboards has been audited by Sustainable Surf to confirm the use of Gold Level qualified materials and processes. The company has a strong commitment to sustainability and promoting the expansion of wooden surfboard building throughout Europe.