| | |
| --- | --- |
| Approved to make | Ecoboard  Level One and Ecoboard Gold Level |
| Brand Website | http://www.firewiresurfboards.com |
| Brand Description | "Firewire believes that the combination of EPS/Epoxy and other high tech materials is where the future of surfboard technology lies. Our goal has always been to combine high performance surfing with increased durability resulting in a more sustainable surfboard that increases the fun factor for everyone who rides them. After multiple WSL event wins over the years, and more recently, Kelly's endorsement of our company by way of his majority stake in Firewire, we believe in our proven track record for innovative designs and technology. The future under your feet."– Mark Price, CEO |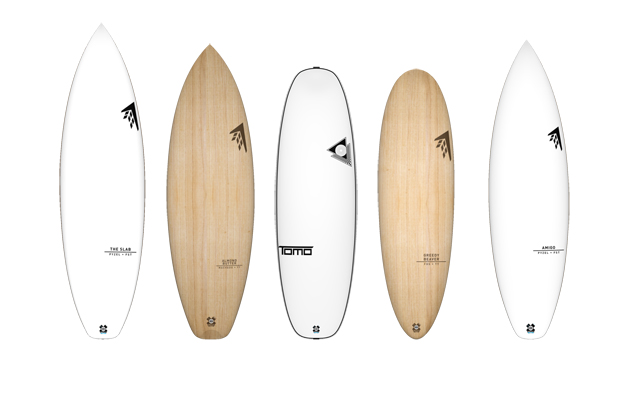 Ecoboard Audit Results
Firewire's Thailand manufacturing site was audited by Sustainable Surf. The company has effective processes to ensure approved materials are used in boards using both Ecoboard labels.
Audit date
07/21/2016
Surfboard Sustainability
Firewire is dedicated to building high performance surfboards and accessories through innovative design, materials and construction methods. They strive to do so with the lowest possible impact on the environment while also giving back to the global surf community through support of various environmental and humanitarian organizations.

Firewire embraced the ECOBOARD program from day one with the introduction of our TIMBERTEK models. The combination of sustainably grown Paulownia wood deck skins and bio-resin throughout, qualified TIMBERTEK for ECOBOARD verification.

In July of 2014 Firewire converted their entire production to Entropy Super Sap bio-resin, and thereby qualified every Firewire board for the Ecoboard Project.

In addition, the Paulownia wood used in the Timbertek boards is sourced from a certified, sustainable resource, and also includes a 20% recycled content EPS core, and 30% bio content Entropy epoxy resin.
| | |
| --- | --- |
| Energy | Firewire has a strong focus on energy efficiency. The Thailand site is currently exploring options for renewable energy. |
| Waste | Waste is minimal for a surfboard manufacturing process. An onsite EPS recycling program is in place. |
| Packaging | Firewire uses BAST recycled content/recyclable packaging for most board ranges. Alternatives are being explored for other packaging used. |
| Health and safety | Worker health and safety (WHS) is at a very high standard. The site proactively promotes and enforces WHS – examples providing appropriate personal protective equipment, emergency response stations, and mandating helmet use for motorcycle and scooter riders entering the site. |
Contact
| | |
| --- | --- |
| Contact Name | FIrewire Surfboards |
| Contact Phone | (760) 893-8702 |
| Contact Email | Mark.Price@firewiresurfboards.com |
| | |
| How Should ECOBOARD Orders Come In? | Order from a dealer. |