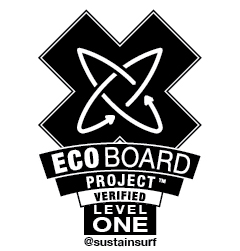 Approved to build

Level One ECOBOARDS

Website
http://www.dsdintel.com
Brand Description
Intelligent Board & Kite Designs. Innovative Products Guiding you into the future….

Dano See has been a big part of the Aussie (and international) kiting scene since day one. Some newer to the sport may not realize the hand he played in bringing the bridled kites you're using to the market or several innovations on bars and throughout the products we use that have been integrated to the leading brands' products including Slingshot, Cabrinha and BWS (who Dano has worked with throughout the years). Failing that you may have been to the Mambo and come across some of Dano's antics around Merimbula.
Surfboard Sustainability
Level One ECOBOARDS using Qualified Materials.

DI uses Sicomin Epoxy Systems plant-based resin.
| | |
| --- | --- |
| Contact Name | Karl Vannerem |
| Contact Phone | (047) 362-1254 |
| Contact Email | karl@fb2.be |
| Instagram | @dsdintel |
| How Should ECOBOARD Orders Come In? | Online or through dealer network. |