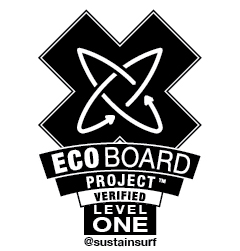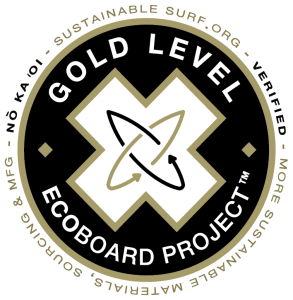 Approved to build
Level One ECOBOARDS and Gold Level ECOBOARDS
Brand Website
http://www.cisurfboards.com
Brand Description
Since 1969, Channel Islands Surfboards has been dedicated to performance and quality through hard work, innovation, and originality. Over the last 43 years, Channel Islands has grown from a local grass-roots operation to a cutting edge organization, catering to the best surfers in the world. It started with hard-core surfing and quality in mind and these guidelines have brought us through four decades of constant change in the surf industry. Channel Islands will shape the new millennium with innovative design and quality as our main focus.

"The driving force behind Channel Islands Surfboards is the demand on design created by the world's greatest surfers, allowing for the highest performance surfing possible. To provide the most dedicated surfers with the most advanced, performance designs is my passion" – Al Merrick, Designer/Shaper

CI is a privately held organization focused on rider-driven product and manufacturing the best possible equipment available. Located in a state-of-the-art facility just blocks from Rincon Del Mar, the CI HQ represents a foundation for developing, testing, and building boards while providing jobs in Santa Barbara for many years to come.
ECOBOARD Audit Results
Channel Islands' California-based manufacturing site was audited by Sustainable Surf.

The audit identified that Channel Islands Surfboards has appropriate systems in place to ensure that boards 'carrying the ECOBOARD label meet the ECOBOARD Project requirements. The organization has industry-leading processes and procedures to ensure boards are made to the ECOBOARD specification, appropriate protections are in place for staff regarding occupational health and safety risks, and broader environmental impacts are considered and form an integral part of the brand.

Comprehensive records of the audit results are held by Sustainable Surf.

Audit date
10/25/2016, 04/06/2018
Brand Sustainability
Channel Islands is approved to build both Level One and Gold Level ECOBOARDS.

The company builds high-performance surfboards and accessories ridden by some of the world's best surfers. Many Channel Islands Team Riders are riding ECOBOARDS including: Lakey Peterson, Alex Gray, Connor Coffin and Dane Gudauskas.

Channel Islands is one of the leading suppliers of ECOBOARDS and currently offers a bio-resin and/or foam build option in custom shapes.

The brand's recently introduced SpineTek range has a strong focus on sustainability and their Mini ECOBOARD is the first Gold Level production board built in the USA.

Channel Islands played a key role in helping to develop Sustainable Surf's ECOBOARD Project lifecycle study. Key points of manufacturing data were provided and Channel Island's staff helped to test the data and the study results.
| | |
| --- | --- |
| Contact Name | |
| Contact Phone | 877-787-3124 |
| Contact Email | info@cisurfboards.com |
| | |
| How Should ECOBOARD Orders Come In? | Visit a dealer to look for an ECOBOARD in the racks, or make your custom order. Online orders also allow for custom selection of an ECOBOARD construction. |