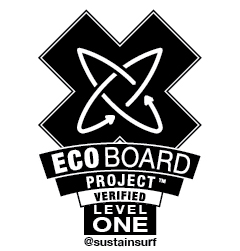 Approved to build

Level One ECOBOARDS

Facebook
https://www.facebook.com/anzu.surf/
Brand Description
Custom surfboards made in Milan (Italy).
The boards are made with both PU and recycled EPS blanks and are glassed with CLR or BRT super sap epoxy by entropy resin.
Surfboard Sustainability
Level One ECOBOARDS using Qualified Materials.

ANZU has a range of sustainability initiatives in place:

Reducing wastes during work.
Using EPS recovered from building sites.
Collaborating with Entropy Resins.
Participating at Vissla creators and innovators upcycle contest.